Everything gets busy at the end of the year – especially dentists. Generally, people tend to visit dentists during December to use their insurance benefits before the new y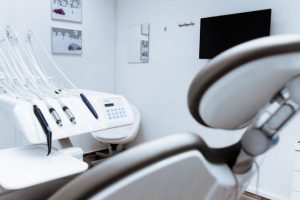 ear starts. Since many dental insurance programs operate annually and benefits not carried over to the next year, dental offices experience high volume as the year comes to an end.
According to a recent survey, dentists receive the most patient activity during back-to-school months and towards the end of the year. It may be hard to get an appointment, but it's usually worth it to set something up before you miss your 2nd opportunity to get to the dentist.
We encourage patients to visit a dentist regularly as part of maintaining their overall oral healthcare. It's best to have your teeth examined and cleaned every 6 months. If you have a history of dental issues or need cavities filled, you'll likely need to schedule a few extra trips to the dentist throughout the year.
Why Should I Be Proactive in setting up a Dental Exam?
When it comes to dental health, it is essential to be proactive rather than reactive. Visiting a dentist several times a year can help identify dental issues at initial stages before they advance to severe problems. Treating small dental problems is inexpensive, less time consuming, and less intrusive. Setting up an exam a few months prior to when you plan to visit is a great way to make sure you're not struggling to find a timeslot during the busy season.
Why should you start scheduling your visits earlier in the year?
Besides taking advantage of your insurance dental benefits, there are a couple of reasons why you should shift your exam up a bit earlier in the year..
Rescheduling your 6-month break between visits to earlier in the year can help to avoid cramming at the end of the year
The later into the year you wait, the less likely you are to get that 2nd dental exam in by year's end
Ensuring you get 2 visits in a year is a great way to avoid larger dental problems in the future
Take Advantage of Your Dental Benefits
Time flies faster than you think. Don't wait to schedule your next dental visit. Get on the early end of busy season by scheduling your first checkup soon.